Rumor has it that Jennifer Lopez and her hubby Marc Anthony may be heading for splitsville in 2009.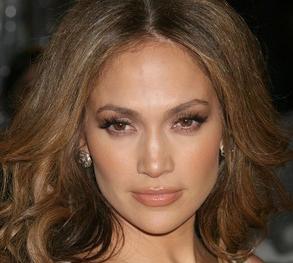 According to a scoop featured in Monday's edition of the New York Daily News, the couple will end their marriage in February.
A friend of the couple revealed that Jennifer is planning to join Marc on his show at Madison Square Garden on Valentine's Day (February 14). After the show, the duo reportedly will announce their divorce.
Their friend was quoted as saying: "Marc and Jennifer are planning on announcing their divorce right after Marc's show at Madison Square Garden on Feb. 14. Jennifer is planning on joining Marc onstage for a surprise duet. Things haven't been right for a while now, and they thought it would be a bittersweet farewell."
In October, the parents of twins Max and Emme renewed their wedding vows in Las Vegas. However, it apparently couldn't save their marriage.
The source added: "They're definitely planning a clean break in February."
Meanwhile, Jennifer Lopez wanted to do everything but she could not accept that she can't do everything.
A source revealed: "It's hard for Jennifer to accept that she can't do everything."
Since twins Max and Emme were born 10 months ago, J-Lo, 39, has competed in a triathlon, put their £4.25 million Bel Air home on the market and signed up to appear in two big-budget Hollywood blockbusters.
The source added: "She wants the old J-Lo back. It was Marc's idea to make her a Latin star, but it hasn't worked. She made the movie El Cantante with him, but it flopped. Now she wants the mainstream success she used to enjoy in the past."