Jennifer Lopez has been subpoenaed to testify in a lawsuit filed against hip-hop mogul Sean 'Diddy' Combs over his involvement in a 1999 New York club shooting.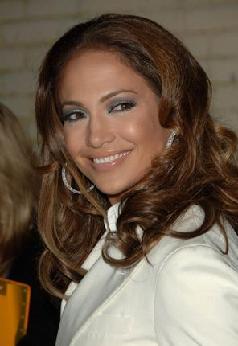 The Latina was dating Combs at the time of the incident, and was present at the now-defunct Club New York when shots were fired in the venue on December 27, 1999, injuring two people.
Combs' rap protege Shyne, real name Jamal Barrow, is currently serving a 10-year jail term after he was found guilty of assault, reckless endangerment and gun possession in the trial following the shooting.
The rap heavyweight was arrested for various charges including weapons violations, but was acquitted of all counts.
However, both Combs and Shyne are currently fighting a $130 million civil suit filed by victim Natania Reuben, who was shot in the face during the incident.
Combs completed his deposition in the case in March, but now [Jennifer] Lopez must reveal all she knows at an upcoming deposition after being served by Reuben's lawyers last week, according to the New York Post. She was not called as a witness in the 2001 criminal trial and split from Combs shortly afterwards.
A judge will soon be required to decide whether Shyne acted alone or as part of Combs' Bad Boy collective, the record label the hip-hop giant founded in 1993, before the case goes to trial.
If both Combs and Shyne are required to stand trial, it will be up to a jury to decide who should take responsibility for the shooting.
Shyne, who did not testify during the criminal trial, may be required to take the stand and testify about the incident. He is currently incarcerated at the Clinton Correctional Facility in New York State, and could be released as early as next year.
Comments
comments