Ruslana Korshunova, who was an European Vogue cover model, fell to her death from her Manhattan apartment building Saturday in an apparent suicide, published reports said.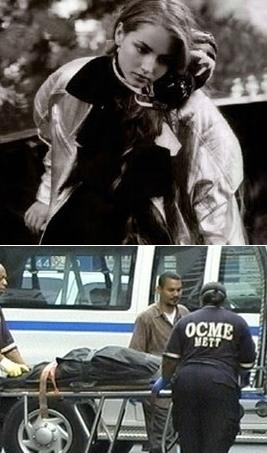 The 20-year-old model died around 2:30 p.m. in a fall from a building on Water Street, in Manhattan's Financial District. She was from former Soviet republic of Kazakhstan.
The model, who has almond eyes and flowing-hair, appeared in advertisements and on runways for such designers as Marc Jacobs, Nina Ricci and DKNY. British Vogue hailed her as "a face to be excited about" in 2005.
Her break came when modeling booker Debbie Jones noticed her while perusing an in-flight magazine article about Korushnova's hometown of Almaty, according to the Vogue report.
Her modeling booker said, "She looked like something out of a fairytale! We had to find her and we searched high and low until we did!"
A friend, who did not want to be identified by name, described the model as "one of the sweetest, nicest people you'll ever meet." The friend added, "I'm still in shock. The world lost a great person."
Another friend revealed that the supermodel had just returned from a modeling gig in Paris and seemed to be "on top of the world." He added, "There were no signs. That's what's driving me crazy. I don't see one reason why she would do that."
Comments
comments