When Kim Kardashian shows up at an event, most people aren't looking at her eyes. But the curvy reality queen was so worried about how they looked at the Monte Carlo Television Festival on June 11 that she kept fans waiting for two hours.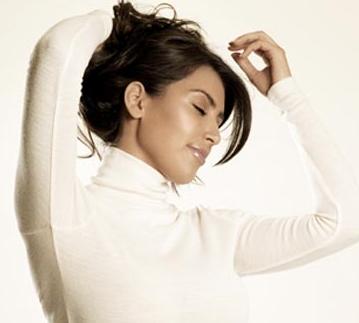 A source revealed, "Kim was so upset when her stylist forgot fake eyelashes, she refused to leave her dressing room. Kim wouldn't come out until her stylist tracked down the exact lashes she wanted."
Meanwhile, the actress, who was known as a prominent figure on the Hollywood party scene, became well known for her raunchy photo shoots and culminated with her appearance in Playboy.
The "Playboy" star revealed, "I saw a recent poll of the top 10 best Playboy bunnies of all time [compiled by a website] and I came third, behind Marilyn Monroe [first] and Pamela Anderson – which was so cool."
The actress continued, "I did that before I got together with Reggie and I don't think he would be too happy for me to do that again. It was a once in a lifetime opportunity. When I was asked to do it I spoke to Hugh Hefner and he told me about all the glamorous celebrities who have been on the cover and I had to do it."
The actress added, "I love that title and it makes me proud. People say it's fake or I use implants, but how can you possibly do that? I wouldn't have been able to sit down for months!"
Comments
comments