Jennifer Lopez was star struck when she met US President-elect Barack Obama.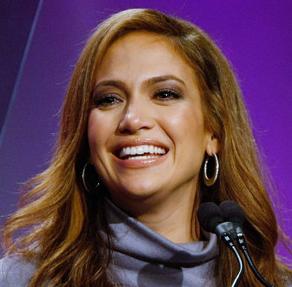 The singer-and-actress attended the Latino Inaugural Gala in Washington, D.C. on Sunday evening (18.01.09) and admitted Obama was the only person she was interested in meeting.
She revealed: "He is the biggest star here, even though it's chock-full of celebrities. The night he won the election, you could feel it in the air. I was watching him with tears in my eyes, thinking, 'Yes. Something is different. Something is happening.' We're very excited."
Jennifer's husband Marc Anthony added: "Washington has never had a bigger rock star at the helm."
Meanwhile, Ben Affleck has revealed he is so determined to see Obama sworn in as America's first African-American President today (20.01.09) he is planning to "camp out" on Washington D.C.'s Capitol Hill.
He said: "I'm going to camp out. I'll bring a tent and a heater!"
Ashton Kutcher has also pledged his support to Obama and has encouraged other famous faces to do the same.
The 30-year-old actor's company Katalyst Media has teamed up with networking website MySpace to ask celebrities to record video messages of support for the politician. In the clips, each star details how they plan to help Obama affect change in America.
Ashton said in a statement: "The Presidential Pledge is a platform for people across the nation and throughout the world to make a first-person commitment of service to our new president, articulating a specific intent or action to become an agent of positive change."
In the video, he says he will "represent my country with pride, dignity and honesty".
Ashlee Simpson – who gave birth to son Bronx Mowgli in November – promised to be a "great mother", while Eva Longoria vows to "plant 500 trees this year to help our planet".
Eva Mendes states: "I pledge to volunteer more of my time to help children battling serious illnesses."
Comments
comments