Jennifer Love Hewitt and her fiancé Ross McCall have called it quits, according to a report.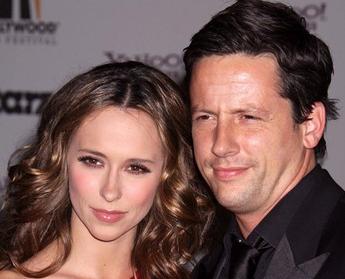 A source, who is close to the couple, revealed: "They broke up over the holidays and have ended their engagement. They're both really sad about this. Even their friends are surprised; they seemed really happy. Everyone just wants the best for both of them."
Representatives for both Hewitt and McCall had no immediate comment.
The "Ghost Whisperer" star, 29, got engaged to the Scottish actor, 32, in November 2007 after dating for two years.
While the couple hadn't announced a date, in October Hewitt revealed her svelte new look was prompted not by those infamous 2007 bikini pictures and the ensuing controversy over body image after she took to her blog to defend herself but by her upcoming nuptials.
Hewitt said: "I'm getting ready to turn 30 and get married and all those things. This year was my year to try to glow from within and feel better."
McCall, who co-starred in the 2001 HBO miniseries Band of Brothers and stars in the Starz drama Crash, appeared in one episode of Hewitt's hit show Ghost Whisperer, in 2006.
Comments
comments