Jennifer Love Hewitt, who was previously upset over bikini photos, is being sought to strip down and show off that she still has the shape to be a Playmate.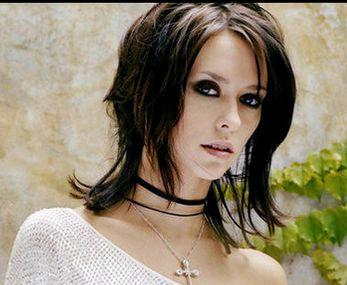 According to a report, the "Ghost Whisperer" star has been asked go in the buff for the popular men's magazine.
The report indicates, "Getting called fat may have been a blessing in disguise for Jennifer Love Hewitt. The actress made headlines when she responded on her blog to unflattering pictures of her in a bikini snapped in Hawaii in November."
An insider claimed Hugh Hefner is one man who thinks the actrss' curves are beautiful. Days after seeing the now infamous bikini shots, he offered her a substantial amount to pose for a Playboy pictorial. But Jennifer Love Hewitt fans may be disappointed with the answer.
According to Jennifer's representative, she was flattered by the offer, but turned it down. The 28-year-old actress' figure has always been her fortune. She even has a deal with Hanes as an underwear spokesperson.
A friend of the actress revealed, "She's pretty conservative, but is very proud of her body and did not deserve to be called fat."
Comments
comments