"Ghost Whisperer" star Jennifer Love Hewitt became engaged to boyfriend Ross McCall late last year. She admitted that she still planned her wedding and shared some wedding details.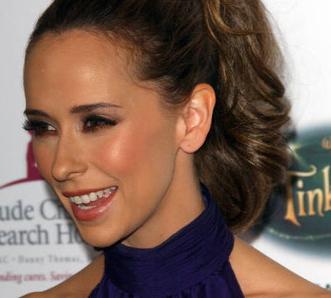 If she got her wedding dress, Jennifer Love Hewitt replied: "I have. It's very simple. I was not one of those people that wanted like 900 buttons up the back and craziness. I was like, 'Just zip me in it and call it a day.'"
Her boyfriend Ross McCall is Scottish and it seems his heritage will factor into the wedding as Jennifer revealed: "Yeah, he's wanting bag pipers."
Perhaps one Scottish tradition was left out of their wedding ceremony, Jennifer confirmed: "No kilt."
Though his traditional Scottish dress is out, it'll be a big yes to a future with children.
When it comes to pregnancy news, Jennifer Love Hewitt said: "I promise you that, when that happens. [You will be] the first to know and you get to do all the stuff… as long as you don't call me fat."
Jennifer Love Hewitt is sensitive when it comes to weight issues after she was criticized by the tabloids last year. She quickly defended Cheryl Burke who faced a similar controversy in recent weeks, adding: "I really felt for her. She's a great lady and she actually sent me a very nice e-mail. You know, the entertainment industry feels like high school some times and they always pick on the — they have to pick on somebody. And you sort of have to be able to just brush it off."
Comments
comments