Miley Cyrus' mother keeps a close eye on her pop star daughter during dates, by bombarding her with intrusive text messages.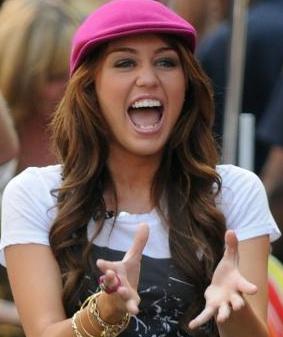 The 15-year-old teen sensation is allowed out on dates with her 20-year-old boyfriend Justin Gaston, without a physical chaperone because her mum, Leticia, has found other ways of checking up on her superstar daughter.
She explained: "If you look at my text inbox, it's mom, mom, mom, mom. She'll send them constantly."
Meanwhile, Miley Cyrus, Billy Ray Cyrus, Jason Earles and other "Hannah Montana" stars give a sneak peak on what goes on behind the scenes on the Hannah Montana set when the cameras aren't rolling.
They tell you what people don't know about Miley. For example, the veritable zoo that she has collected including of 5 dogs, 3 cats, a fish, a gecko, 7 horses, 7 chickens, a rabbit and 10 birds.
She explained: "I am an animal lover for sure."
Comments
comments