After reports suggested that Michael Jackson has a rare illness and other health concerns, his big brother Jermaine Jackson, has jumped to his defense, assuring the world he had nothing to do with rumors claiming Michael is sick.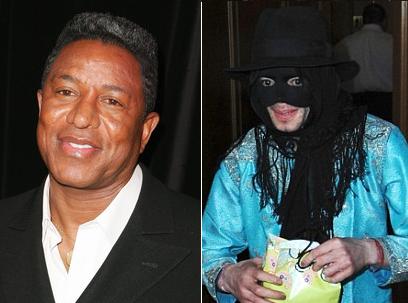 Jermaine released a statement through his attorney on Tuesday, stating:
"Contrary to various news and media reports, Jermaine Jackson has advised me that he has made absolutely no comments about the health of his brother, Michael Jackson, and that any comments or statements attributed to him regarding the health of Michael Jackson are a complete and total fabrication. Further, nothing is to be construed or concluded from Jermaine's lack of comment because such a conclusion might, in fact, be erroneous."
On Monday, a doctor from the King of Pop's camp released a statement denying the reports that he's suffering from Alpha 1-antitrypsin deficiency and calling them a "total fabrication."
The statement, purportedly written by a Dr. Tohme Tohme, who is referred to as Jacko's "official and sole spokesperson" takes issues with the recent claims of writer Ian Halperin that the oddball pop star suffers from emphysema and internal bleeding, and has lost 95 percent of the vision in his left eye.
Comments
comments