Jesse McCartney, who is the singer and actor, has enjoyed watching his former "Summerland" co-star Zac Efron become a megastar.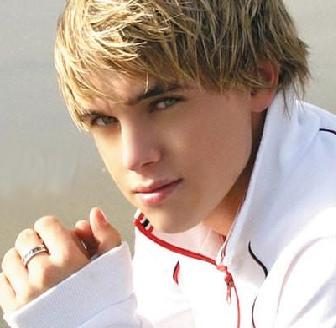 His co-star Zac Efron recently landed to the cover of the "Rolling Stone" magazube that drove the teen girls wild and now he has grown into a bonafide Hollywood star.
The "Just So You Know" singer revealed, "One second he was a guest on Summerland, the next he was on the cover on Rolling Stone!"
Jesse McCartney, whose new album, "Departure", is in stores now, revealed, "I'm really happy for him – he's such a laid-back, humble person."
One move that won Jesse's respect? When Zac Efron passed on making a solo album that would've cashed in on his High School Musical success.
The singer revealed, "We talked about it, obviously, and I think it was noble of him to turn it down. They were ready to offer him a number with six zeroes attached to the end of it, but he made the right decision."
The singer added, "He knows he's not a singer – he's an actor. I'm excited for him to branch out and do older and more mature films. He really cares about his craft."
Jesse McCartney has previously premiered the music video of "Leavin", his carrier single from his upcoming album "Departure" on Yahoo! Music. The video features the heartthrob in a more mature appearance and act, engaging in a several intimate scenes with a girl. "Departure" is McCartney's third studio album which will be in stores on May 20, 2008.
Comments
comments