Jennifer Aniston and John Mayer are set to get matching tattoos.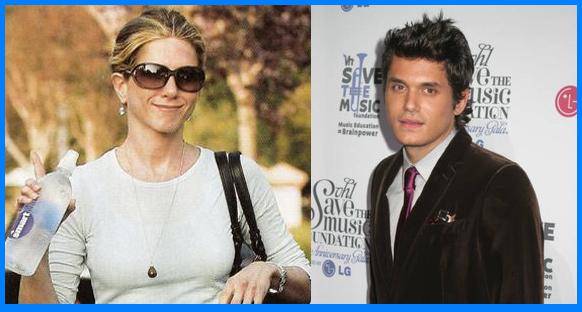 The former "Friends" actress, who already has a heart etching on her stomach, is keen to add a second heart in the same place and wants the "Gravity" singer to have the same.
However, John Mayer is unsure about the design and would prefer them both to get a 'J' inked on their bodies instead.
A source revealed, "John had the idea that they should both have a 'J' tattooed in a 'secret place' as that is both their first initial. Jennifer is really keen on the idea but is going to wait a few months. He said she's in great shape and her skin is like a baby's bottom."
The 39-year-old actress proved her relationship with John Mayer is going strong after introducing him to her to best friend Courteney Cox Arquette at the "Dirt" actress' Malibu beachside home.
The celebrity couple, who have been dating for three months, enjoyed dinner with Courteney and her husband David Arquette and 30-year-old John is said to have been nervous about meeting "protective" Courteney.
A friend of Jennifer Aniston revealed, "John was a bit uneasy about it – it's like meeting your lover's mom for the first time. Courteney guards Jennifer like a mother hen."
Comments
comments