Jesse Metcalfe, who was recently spotted at the 2008 World Music Awards ceremony at the Sporting Club, 'Salle des Etoiles' in Monaco, on 09 November 2008, is recovering in hospital after falling 40ft from a balcony.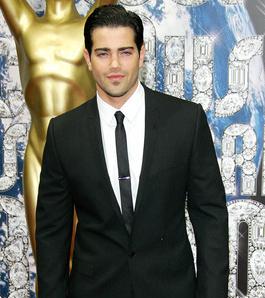 The "Desperate Housewives" star, who was seen in a North London hospital on Monday night (10.11.08), had the accident after hosting the World Music Awards in Monaco last weekend.
A representative for the actor revealed in a statement yesterday (11.11.08): "Jesse had a nasty accident in Monaco, where he was hosting the World Music Awards on Sunday (09.11.08). At the after party, he fell off a balcony. He fell about 40ft, down two floors. He was unconscious, and was taken to hospital in Monaco."
The representative added: "But he is now back in London. He was taken to hospital and they kept him in overnight. He is having an MRI scan this afternoon, and we hope he will be given the green light to come home."
It was recently reported Jesse, 29, was furious with organizers of the awards ceremony after being left stranded on stage when the video he was meant to be introducing wasn't ready.
Jesse was also kept waiting for two hours because the start of the ceremony was delayed.
A source close to the star revealed: "Jesse was a little frustrated as he thought the production side of things was shambolic and disorganized. A lot of things happened that shouldn't have".
Comments
comments