Jessica Alba, who is newly single, caught herpes from a former boyfriend, it has been claimed.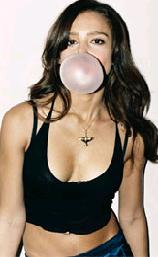 The actress previously dated New York Yankees baseball star Derek Jeter and during their relationship she allegedly contracted the sexually transmitted disease.
A source, who worked as Jessica's assistant at the time, reveals they had to replenish her Valtrex prescription – a treatment for genital herpes – on a regular basis, according to website's report.
70% of herpes spreading is said to happen when there is no sign of infection, according to a US STD awareness campaign.
Comments
comments