Jessica Alba, who previously snapped for a campaign, flaunted her beautiful figure as she wore a black bikini. The actress proved that she is already back to her best shape after giving birth only four months ago.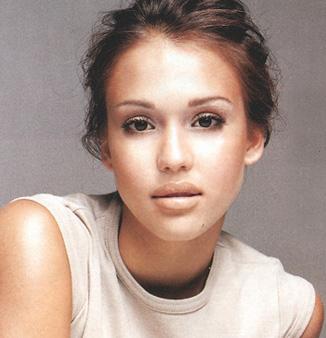 The 27-year-old actress looked in great shape in a black bikini as she holidayed with her husband Cash Warren and friends in Cabo San Lucas. You could see her recent bikini shot here.
The Latina star, who is certified sports lover, proved that she managed to lose her excess pregnancy weight so quickly as she was spotted playing beach volleyball in a Mexican beach.
Jessica Alba, who welcomed daughter Honor Marie in June, recently revealed she plans to have more children.
The actress revealed: "I'd like to have as many children as my body will allow – and I'd adopt if I still want more children after that. Cash wants the same things in life. He wants to adopt and have a big family and believes in marriage forever. It can really happen if we want it to."
The actress wed sweetheart Cash, 29, in a quiet ceremony at the Beverly Hills courthouse in May.
The celebrity couple met on the set of "Fantastic Four" in 2004 where he was a director's assistant. Cash Warren has since moved into producing.
Jessica Alba was dressed casually in a flowing blue dress and a ponytail, and sources say that aside from courthouse staff, no one else was present at the ceremony.
Comments
comments