Rebecca Grant, who makes an effort to trace her family history, revealed that Prince Charles was "fascinated" to discover he is related to her.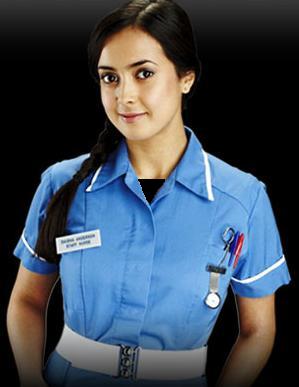 The "Holby City" actress started tracing her family history when she was younger and was shocked to uncover she is a cousin of Princes William and Harry.
The actress revealed: "As a teenager I was chosen to meet Prince Charles at Hampton Court at his 50th birthday. I was too shy to mention the connection, but I wrote to him. He was fascinated and charming about it. I never realized my own family was so colorful."
As she continued her search more deeply into her ancestry, Rebecca discovered her great-grandmother, Ernestine Hester Maude Bowes Lyon, was a first cousin of the Queen Mother.
Ernestine married a man called Francis Scott in 1910 and had two sons with him. However, she then fell in love with army officer Ronald Grant, Baron de Longueuil, and eventually followed him when he went to fight on the Western Front.
Unfortunately, the army officer Ronald tried to end their relationship. This decision made Ernestine feel devastated.
Rebecca Grant explained: "She became so distraught she shot herself in the chest. The bullet failed to kill her and remained lodged below her heart for the rest of her life.
As a result of the ensuing scandal, Ernestine returned to London and was divorced by her husband in 1918. Her cousin the Queen Mother never spoke to her again.
Ernestine went on to marry her lover and then gave birth to Rebecca's grandfather.
Comments
comments