Jessica Alba and Cash Warren have been spotted shopping for baby shoes.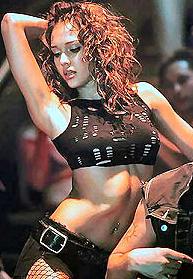 The couple has sparked rumors they are planning to start a family after browsing in the children's department of a Malibu store on September 23.
A source revealed, "They seemed really happy to be back together as they shopped. Jessica was picking out shirts for Cash and holding them up against him."
The source added, "Then they started sneaking a peek at a pair of very fashionable looking baby shoes."
The couple refused to answer questions about who the shoes were for as they left the store and hurried back to their car.
Comments
comments