Rocker Joel Madden has proposed to pregnant girlfriend Nicole Richie. According to reports, the couple is planning to wed in October.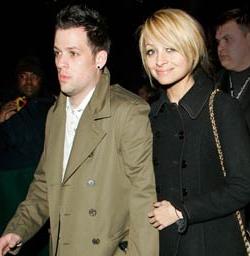 The 28-year-old rocker recently appeared on U.s. TV and revealed his hopes to make "The Simple Life" star his wife, but admitted he had no idea where or when.
He revealed, "Obviously, marriage is in our future. I don't know when or where or how, but right now our priority is our family and the baby. That's all we've been thinking about. We are in love and are really happy."
It appears that the 26-year-old socialite has accepted the Good Charlotte singer's proposal. The report claims wed preparations are already underway for a wedding in Laguna, California, on October 13th.
A representative for Nicole Richie has yet to comment on the reports.
Comments
comments