Daniel Radcliffe, the "Harry Potter" actor, is desperate to play a gay spy.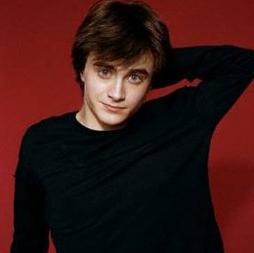 The 18-year-old actor is planning to audition for the role of a boy at boarding school in the 30s who falls in love with his best friend and later becomes an undercover agent in a remake of the 1984 movie "Another Country."
The film adaptation of Julian Mitchell's play is loosely based on the life of Guy Burgess, who became a double agent working for the Soviet Union, and was famously part of the Cambridge Five spy ring.
Earlier this week, the young actor revealed he was interested in playing characters who are exploring their sexuality.
At a press conference for "December Boys", he revealed, "I'd never play a gay character just for the sake of playing a gay character. If the script was good, and it was a good gay character then, I'm 18, and so the parts I'm going to be getting will be open for around that age range."
He added, "And around that age range is when people are exploring sexuality, so those are the parts I think I will be involved in."
"December Boys," in which he plays an orphan competing with four other boys to be adopted, sees Daniel in his first ever film sex scene.
Comments
comments