There are a lot of speculations about the different ways Jessica Alba supposedly keeps her slim figure.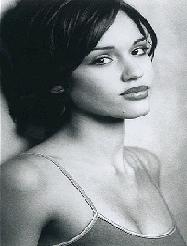 The most recent speculation is that the "Fantastic Four" actress avoids diets and personal trainers since she likes Nintendo Wii workout. Unlike most computer and console games, the Wii offers a really good physical workout. For instance, a certain boxing game is said to burn around 560 calories per hour.
The Nintendo Wii sports games allow the players to play tennis, golf and boxing in the comfort of their living room, using the controller to move around.
As for the other news, Jessica Alba, who recently reunited with her boyfriend Cash Warren and dedicated her award to the guy who turned her down, was spotted house hunting in Venice, California.
You could see her picture here
Comments
comments