Angelina Jolie may love being pregnant, but not everyone in Hollywood is similarly gushing. Jessica Alba, who poses for Cosmopolitan magazine, has different view with her pregnancy experience.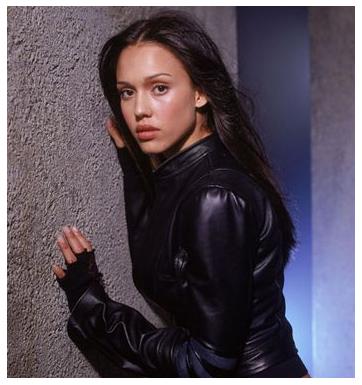 Jessica Alba, who talked about their own pregnancy, revealed, "I never felt less sexy. I mean, I wouldn't have changed it for the world … but I wanted to get rid of all the weight."
The actress, who gave birth to her daughter, Honor Marie, last month, opened up about motherhood and her recent wedding to Cash Warren in the August U.K. edition of "Cosmopolitan" magazine.
She continued, "I never thought I'd find a man before 30, let alone marry him and have his baby. I always used to meet the wrong guys – the ones who wanted to hang out for a week and see how far they could get. If you didn't have sex in the first few days, you were either frigid or a lesbian. So I held out – and, boy, am I glad I did!"
Jessica Alba, who insisted that the hush-hush ceremony was "very romantic," also revealed that her no-frills wedding at the Beverly Hills courthouse. She insisted the hush-hush ceremony was "very romantic."
She added, "We're not a typical Hollywood couple. I love that he's not an actor. I'm way too high maintenance to be in a relationship with an actor – they're all such divas!"
Cash Warren has also been instrumental in keeping [Jessica] Alba grounded during her rapid transformation into wife and mother.
She admitted, "Nothing was planned – the pregnancy or the wedding. But he took it in his stride and convinced me we'd conquer all!"
Comments
comments