Jessica Alba will be a great parent and "role model" to her daughter, according to the actress' Sin City co-star Rosario Dawson.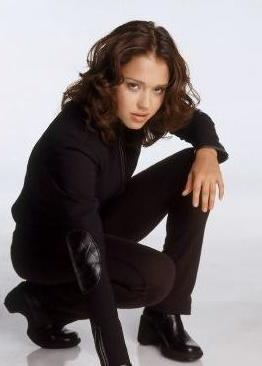 The "Fantastic Four" actress and her husband Cash Warren became first time parents to little Honor on 7 June (08) and Rosario Dawson is sure the Fantastic Four star is coping well with her new responsibilities.
She revealed, "She'll be really attentive and really strong and she'll be a great role model. She's very smart and I like that about her. I don't know what people think about her on the outside or what their impression is, but Jessica is very strong and a very powerful woman. She'll probably be the disciplinarian more than Cash. I can definitely see that."
Well it appears as if until today it was only a plan and now that Honor Marie was born, Jessica isn't quite prepared to speak Spanish to her.
Since she haven't spoken the language in years, Jessica's Spanish is quite rusty, but she knows she needs to bone up and re-learn it for her little girl.
Meanwhile, the actress wanted to try to brush up on her language skills so that she can start speaking Spanish at home in front of Honor, according to her friend.
Her friend revealed, "She knows that her own Spanish skills are not what they should be, and while she's always under a lot of criticism, she is trying to make amends for that and do what's right for her baby."
Comments
comments