Jessica Alba had the opportunity to show off her sleek new hairstyle as she took to the red carpet to kick-start a U.S. presidential inauguration event recently.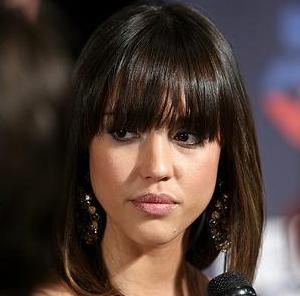 The "Fantastic Four" actress was sporting a champagne-colored dress with black tights and oozed sophistication as she posed for pictures.
The "Declare Yourself" event in Washington DC, hosted by the "Sin City" star, saw an array A-listers work the red carpet including Lindsay Lohan and girlfriend Samantha Ronson.
Lindsay Lohan looked stunning in a demure gold and black dress as Sam, dressed down in a v-neck, let the actress revel in the limelight.
Despite Sam being invited as the celebrity guest DJ, the couple walked up individually – as Lindsay posed alone.
But the couple must have had a change of heart as they then decided to stand together.
Heroes star Hayden Panettiere also dazzled in a sexy sequinned number as she showed off her bare back with an up-do.
The stars turned out to promote the national non-profit campaign, aimed empowering and encouraging every eligible 18-year-old in America to register and vote in the presidential elections.
Comments
comments