Jessica Alba once again proudly showed off her fantastic figure just a month after giving birth to her first child.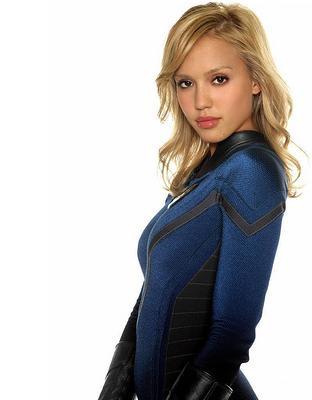 The star of Sin City and Fantastic Four looked the picture of health as she glowed in the California sunshine during a shopping trip to Beverley Hills with husband Cash Warren.
The 27-year-old actress, who was voted sexiest woman in the world by FHM magazine last year, gave birth to daughter, Honor Marie Warren, at the Cedars-Sinai Medical Center in Los Angeles at the beginning of the month.
And stepping out for an Independence day shopping trip in a summery pink dress, the actress was clearly enjoying being back to her original figure.
The celebrity couple married three weeks ago after the pair met on the set of Fantastic Four in 2004. The couple enjoyed a quiet ceremony at the Beverly Hills courthouse on May 19.
After her daughter's arrival, Jessica Alba vowed to be a tough mother.
She revealed, "I don't want to be my child's best friend; I want to be a mom. But I do want my child to come to me when they have problems and need to talk, so it's going to be about treading that line."
Comments
comments