Jessica Alba, a Hollywood actress, expressed that she does not want new powers or gadgets for the "Fantastic Four 3".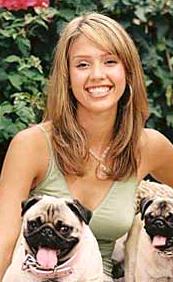 When asked what she'd like to see in "Fantastic Four 3," the 26-year-old star revealed she wants to be a mom. She said, "[I'd like to see] little Franklin running around."
Franklin Richards is the son of Mr. Fantastic and the Invisible Woman. He is the character that considered being one of the most powerful heroes in the "Marvel" galaxy. He developed his powers due to the cosmic radiation. An appearance from Franklin in the next "Fantastic Four" movie might be too much to hope for.