Jessica Biel found herself watching her favorite movie with its star when she filmed scenes for Powder Blue with Patrick Swayze.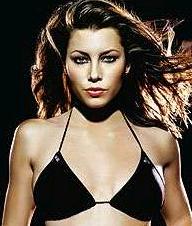 The actress, who got a crush on Patrick Swayze, turned into a giggly actress when working with the actor.
The actor joined Jessica Biel for a Dirty Dancing screening in her trailer she almost exploded with joy.
Jessica Biel revealed, "Dirty Dancing was one of my favorite films. I watched it every day after school in eighth grade. We were actually watching it in the trailer one day and he sat down and watched the last half hour with me. It was a really cool moment."
Comments
comments