Lindsay Lohan must spend one day in jail after pleading guilty to drink driving and drug charges as part of a plea bargain.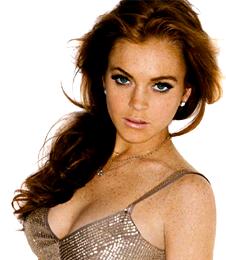 The "Freaky Friday" star was put on three years' probation, and must do community service and complete a drug treatment program. She must also complete an 18-month-old alcohol education program as part of her sentence.
She revealed, "It is clear to me that my life has become completely unmanageable because I am addicted to alcohol and drugs. Recently I relapsed and did things for which I am ashamed. I broke the law and today I took responsibility by pleading guilty to the charges in my case. "
She added, "No matter what I said when I was under the influence, I am not blaming anyone else for my conduct other than myself. I thank God I did not injure others, I easily could have."
At first, she will serve four days in jail, but the actress was given the option to do 10 days of community service that reduced two days off her jail sentence. The judge gave the actress one day of credit for time already served that resulted 24 hours in jail.
Lindsay Lohan is currently in the middle of rehabilitation treatment in Utah.
Comments
comments