Jessica Biel, who previously revealed that she once took her dad on one of her dates, is terrified her success will suddenly stop.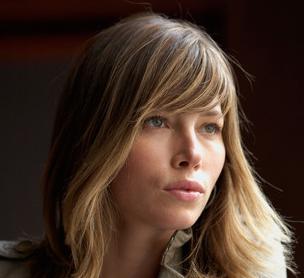 The "Easy Virtue" actress, who is in a relationship with singer Justin Timberlake, admitted that she is scared the work will dry up because of the current world economic crisis.
She revealed: "Every time you don't worry there's always that fear of, 'What's going to happen next? Where's my next pay cheque coming from and can I pay my mortgage?' All those kinds of questions start coming in.
She continued: "I think it does become intimidating, especially when the business is so rocky and you don't know what is happening. You wonder if it's all just going to disappear. There are all these new fears now."
The 26-year-old actress also said she would be devastated if she was forced to give up acting because she loves it so much.
She added: "It's just the most wonderful job. I love it and it makes me happy, so I wouldn't let anything drive me away from doing it. I can be stubborn when I need to be."