Brad Pitt revealed that he loves living in New Orleans because it is the only place his "family can have a sense of privacy."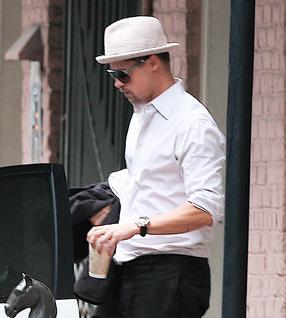 The 44-year-old actor, who raises six children with partner Angelina Jolie, said he can escape the intense interest in his personal life when he goes home to the U.S. city.
The "Babel" star declared: "Living in New Orleans means we can all escape to a sense of normalcy, if there's such a thing. It's the only place where my family can have a sense of privacy. People there have other things to worry about than all this silliness."
The Hollywood actor also said that he decided to star in new movie The Curious Case of Benjamin Button, opening on Christmas, in which he has to wear layers of make-up as well as prosthetic noses and scalps because he was so keen to work with director David Fincher. Fincher directed Pitt in Se7en and Fight Club.
Recalling the first time he watched a Fincher film, Brad Pitt shared: "I watched Alien 3. I remember walking out of the theater thinking, 'OK, that was not what I expected. That wasn't a Hollywood ending.' It really stuck with me."
Comments
comments