Jennifer Hudson is taking a break this week from her national tour with Robin Thicke. Doctors are said to be treating her for a throat condition related to her singing.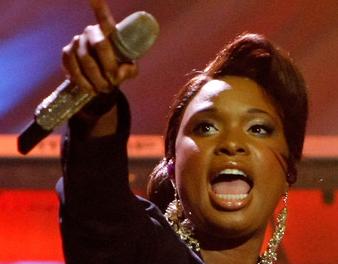 Last night's stop in Oakland, Calif., was postponed until May 19. This week's concerts in Dallas and Houston have also been rescheduled for later dates, according to Thicke's representative.
Hudson last performed on Saturday at L.A.'s Nokia Theatre. I was there, and she proved to be a real superstar because she didn't show any signs that something may have been wrong.