Jessica Simpson has re-hired her ex-personal trainer because she "can't resist" junk food.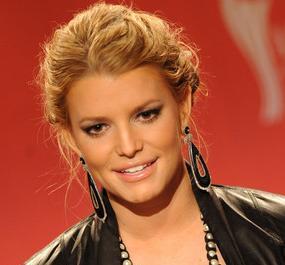 The "Pray Out Loud" singer, whose seemingly fuller figure was slammed after she was photographed wearing unflattering high-waisted jeans recently, has embarked on a strict fitness regime with Mike Alexander in a bid to control her cravings for calorific fried food.
A source revealed: "She just can't resist junk food. She literally needs to be watched all the time. Jessica has a problem with binge eating, which is usually triggered by stress."
The source added: "Jessica's most recent violation was indulging in the terrible trio of chicken wings, nachos, and alcohol at the Great Dane Pub in Madison, Wisconsin."
The 28-year-old blonde beauty, who is currently dating American football star Tony Romo, recently revealed she is launching a range of dresses to make all women feel sexy.
She said: "I know what flatters a woman, and trust me, I've been judged a lot in my life. By now I know what works if you're curvy."
She added: "If my clothing and accessories make you feel great and let you walk proud and tall – in big, big platform shoes – then I'm happy."
Comments
comments