It seems her weight rumors may not be her only problem these days, as Jessica Simpson reportedly suffered a mini meltdown at a concert in Michigan on Thursday.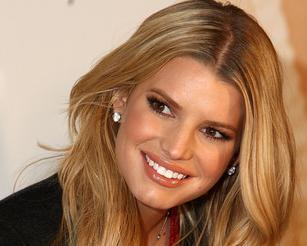 Performing as the opener for the Rascal Flatts tour in Grand Rapids, the blonde beauty reportedly forgot lyrics, mumbled, and held back tears all the way through her strange 38-minute set.
According to a report, throughout one of her signature songs, "These Boots Were Made for Walking," Simpson held her ear pieces and tried to keep them in place while complaining that she couldn't hear herself.
Simpson then reportedly forgot the lyrics to her single "Come on Over," and apologized to the audience. After that, during the up-beat "Pray Out Loud," sources said she told her band to stop and started the song over.
As if it couldn't get any worse, Simpson admitted that there are times when she feels like walking off the stage, "like tonight." With tickets costing anywhere from $57 to $200, the audience probably didn't really appreciate knowing that Simpson wasn't on top of her game for their show.
At the end of the set, as Simpson was walking off the stage, she thanked her seven-piece band and reportedly looked as if she were wiping away tears.
So why the meltdown? Simpson has been under a lot of stress from the extreme public scrutiny of her weight.
The singer, 28, apologized to her audience of about 9,000 by mouthing the words "sorry" on two big video screens, according to a report.
Her representative revealed: "Jessica had an off night. She's a perfectionist and wanted to start some songs over. She always wants to give the best performance for her fans."
Comments
comments