Considered as one of the hot commodities in Hollywood show business, Robert Pattinson has been rumored to grace the cover of GQ magazine's April 2009 issue.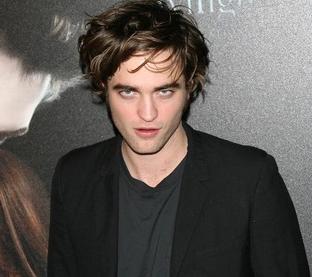 A representative for the men's magazine declines to give clue on that matter, claiming the media won't "confirm or comment about upcoming issues before they have been completed or closed." Robert as well as his camp also have yet issued a single word on the report.
Amidst the swirling rumor, Robert Pattinson and his "Twilight" on-screen lover Kristen Stewart have been featured on the cover of Australia's Girlfriend magazine for its March issue. Though they are not dating, Robert is never to shy away from singing his praise for Kristen, telling OK! in previous interview that they "have a very special bond" during the filming of the vampire movie.
He added: "I enjoyed the process of creating these characters with her. We would spend all night talking about our scenes and the next day we would defend out points of view. Kristen is amazing."