Jessica Simpson and Tony Romo are more in love than ever – and are planning to spend a romantic Valentine's Day a deux, according to a source.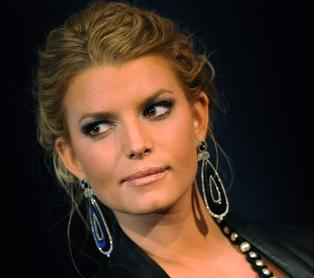 A source close to Simpson revealed: "They're very much looking forward to spending Valentine's Day together. [Tony] is the nicest guy. He adores her. They are so in love with each other."
Whatever their specific plans, the couple will be in Rochester, New York, for the romantic day where she is opening for Rascal Flatts.
On Thursday night, Simpson strutted onstage in a sexy black mini-dress at Madison Square Garden and dedicated "You're My Sunday" to her Dallas Cowboys quarterback beau, who was in the audience with some friends and Simpson's parents.
Simspon revealed: "There is something about being in love, right? It just makes you appreciate everyday, right?… That's kinda how I feel right now."
According to a source, Simpson waved at Romo before she started the song and he waved back. "He had the biggest grin," says the source. "Then, Tony was singing along to the words."
After Simpson sang her tune "Angels," Romo was equally enthusiastic. "He was like, 'She nailed it! Awesome!' " says the source.
During the show, Simpson, who is known for her self-deprecating humor, joked about previous wardrobe malfunctions she's had at Madison Square Garden. "I've had times when my pants split right down the middle," she told the audience. "That's why I'm wearing a skort – not a skirt, not a short – just so they wouldn't split."
Comments
comments