Jessica Simpson has turned down an offer of a lifetime membership to an exclusive weight loss spa, it's claimed.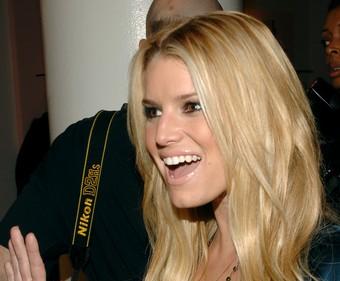 The star's chunky look has been a talking point ever since she took to the stage in a too-tight outfit that did nothing to flatter her fuller figure in January.
And L.A.'s star-studded FBE Holistic Health & Fitness has stepped in to help Jessica shift the the extra pounds in the form of a lifetime membership worth $21,6000 per year.
Fox News reports:
The center's in-house doctor, Ken Best, already designed a program for Jessica which involves limiting "inflammatory" foods such as bread, gluten, cheese and alcohol and a strict ratio of protein to carbs that he says will enable her to shed around 10 lbs. in the first 10 days. She was also offered an unlimited run of detoxing equipment like the Infrared Sauna and Air Therapy Machine and was advised by Best to take a leaf out of Madonna's buff-bod book and get on the Whole Body Vibration Machine (we hear Madge has the pricey little device in her private home.)
But the singer-turned-actress-turned-singer has reportedly rejected the generous gesture – because she's happy with her body shape.
A source revealed: "Jessica has been spending a lot of time in Texas so her eating habits have changed."
The source continued: "And with Tony on hiatus, they've been eating out more and just enjoying life together."
The source added: "When she has a guy, Jessica just seems to accept herself and stops obsessing over her body."