Jessica Simpson was slammed by a critic for a "bizarre and often frustrating" performance in Ontario, Canada Wednesday.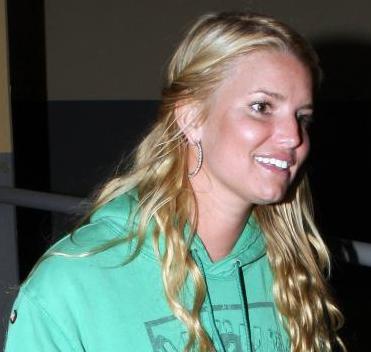 John Law, a critic who wrote in the Niagara Falls Review, revealed: "It might be unfair calling Jessica Simpson's show at the Avalon Ballroom Wednesday a train wreck — at some point, a train knows where it's going."
He also said the singer, who is making the transition from pop to country with a new album (out September 9), is "still living in a reality show, convinced everyone is so fascinated with her personal life, they'd rather hear her talk than sing."
He also wrote that the concert was more like a "therapy session" for her because she "needs to explain in exhausting detail what every single song is about."
Jessica Simpson, 28, dedicated a song called "You're My Sunday" to beau Tony Romo — and she even discussed flatulence.
She joked: "I do pass gas a lot. I guarantee it smells like roses."
John Law concluded that "Simpson can't deliver a concert worthy of her new record.
He also wrote: "It's hard to take her [seriously] when she declares how much she loves "Destiny" Springfield, and then performs a version of "Son of a Preacher Man" so devoid of soul, Dusty would disown it."
Comments
comments