What caused Jessica Simpson's split from Tony Romo? Her dad, Joe, it has been claimed.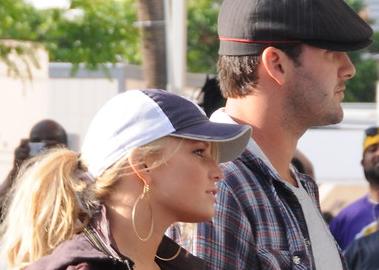 "Joe's meddling ways most likely took its toll on the relationship, which is the reason why they split the first time 14 months ago," Fox News reports. "Joe promised he'd take a step back when the couple reunited but he was still too involved.
"At one point Joe was even giving Tony football advice which doesn't go down well," a source added.
"It was a long time coming, he hasn't really been into her and the relationship for awhile, but stayed together because he didn't want to look like a jerk for not having a better reason to break it off," a source said.
"She is trying to save face by saying that it's because of their busy schedules."
Although reeling from the split, Simpson seems to remain hopeful about love.
On Sunday, she Tweeted: "Everyone needs to know that hope floats … grab the strings and pull it back to you." Three hours later, she wrote, "Falling asleep with my mom and the dogs. Please lord give all of my beautiful fans, friends, enemies, and family rest. Bring all of us peace."
Comments
comments