Jessica Simpson had dinner with Tony Romo and his parents at Olive Garden in Janesville, Wisc. on Friday, June 27, while Tony, who grew up in nearby Burlington, was in his home town for a golf tournament.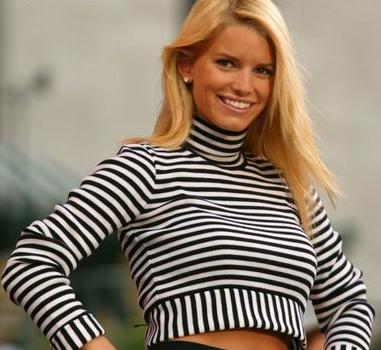 Doug Belfanz, who was the general manager of the restaurant, revealed that he was incredulous when the reservation was made for the couple.
The general manager said, "We thought it was a big joke. Jessica Simpson's not going to the Olive Garden in Janesville, Wisconsin!"
[Jessica] Simpson, who nibbled at three-cheese ziti and sipped some wine, appeared more interested in Romo than the fare served by the Italian restaurant.
The general manager continued, "She scooted up next to him during the meal. They were acting like a couple."
She did complement the chefs though, while leaving through the kitchen, as well as pose with the staff and sign autographs.
The 27-year-old singer continues to be guarded about her relationship when speaking to the press. She has appeared on "The View" Wednesday, June 25, to promote her debut country music album, Do You Know.
When asked if wedding bells were in the offing, she answered, "We've been together for … seven to almost eight months now. I don't really know about wedding bells … I still love him, and I'm still with him, so that's a good sign."
Comments
comments