Joe Jonas might have a reason for attending the Los Angeles premiere of "Push" without his famous brothers, Nick Jonas and Kevin Jonas.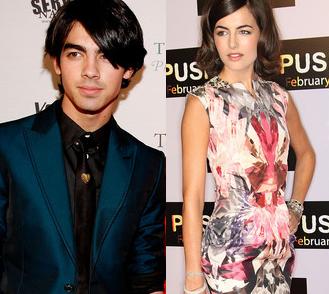 The 19-year-old heartthrob was spotted arriving at the event on Thursday, January 29 by himself.
And since Joe is rumored to be dating "Push" star Camilla Belle, it could be guessed why he was there. However, the vocalist of Jonas Brothers apparently tried to avoid paparazzi as he entered the Chinese Theater in Hollywood in a hurry.
Unlike Joe, Camilla was all smiles as she arrived at the premiere of her latest flick. Looking fabulous in her print dress, the 22-year-old actress stopped to sign autographs for fans. But Joe and Camilla reportedly left the event together in the same limo.