Nothing gets by PETA patrol especially when it comes to brainless celebrities espousing meaty, beefy, big and bouncy down home vittles.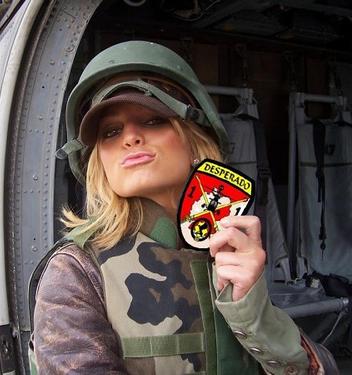 Who hath incurred the wrath of PETA this time? Why, former Chicken of the Sea 'spokesperson', Jessica Simpson. Jessica's crime was wearing a t-shirt reading "Real Girls Eat Meat'.
A spokesperson for PETA (People for the Ethical Treatment of Animals) mocked the blonde beauty with a prepared statement: "Jessica Simpson's meaty wardrobe malfunction makes us thankful that no one is looking to her for food advice."
The spokesperson continued, "The woman who thought that Buffalo 'Wings' came from buffalos would benefit from some good veggie brain food."
However, celebrity watchers are convinced that T-shirt was a sly dig at Jess' beau Tony Romo's former girlfriend Carrie Underwood who has been named World's Sexiest Vegan by PETA twice.
Of course, Jessica's T-shirt may have a more metaphoric meaning regarding meat eating.