Jonas Brothers star Joe Jonas has retaliated after ex-girlfriend Taylor Swift aired the details of their break-up in a song as he has written his own musical take on the split.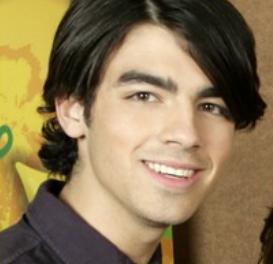 Jonas broke Swift's heart last year when he ended their romance in a 27-second phone call, and the teenager went on to write about her pain in the track Forever and Always on her 2008 record Fearless.
And now the Jonas Brothers are set to reignite the feud by releasing new single, Paranoid, which references an ex-girlfriend, believed to be a subtle dig at Swift.
The lyrics read, "Caught in a nightmare/Can't wake up/That's why my ex is still my ex/I never trust a word she says/I'm running all the background checks/And she's freaking out."
Jonas is now dating actress Camilla Belle.
Meanwhile, The Jonas Brothers share a little bit of their childhood, showing some home movie clips in the new episode of JONAS, aired at 8PM ET/PT (May 9) on Disney Channel.
Comments
comments