Reese Witherspoon and Jake Gyllenhaal have been inspired to draw up their own wedding plans, after attending the recent wedding of Jake's sister Maggie with Peter Sarsgaard on May 2 in Brindisi, Italy.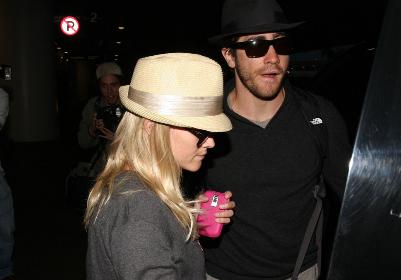 An insider revealed that the pair plans to wed next summer.
"They just got back from Jake's sister Maggie's wedding and they've definitely got the bug," says the insider.
Reese, 33, has been openly dating her Rendition co-star Jake Gyllenhaal, 28, since her divorce from Ryan Pillippe was finalized in October 2007. Reese and Ryan have two children: a daughter named Ava Elizabeth, born September 9, 1999, and a son Deacon Reese, born October 23, 2003.
Reese was recently spotted playing softball in preparation for an upcoming untitled film on the game. The film helmed by James L. Brooks additionally stars Owen Wilson and Paul Rudd.