Joe Jonas has just been hailed as InStyle's "HeartthrobJon" in its June 2009 issue as he posed for the magazine.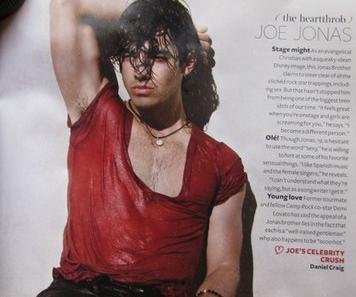 You could see the musician got drenched from head to toe in the magazine pages.
On the best thing is about being a member of Jonas Brothers, he shared: "It feels great when you're on stage and girls are screaming for you. I become a different person."
On what type of music he really digs, he continued: "I like Spanish music and the female singers. I can't understand what they're saying, but as a songwriter I get it."
He also revealed his celebrity crush: 007's Daniel Craig
The JoBros have a new single out called "Paranoid," now available on iTunes!
Comments
comments