Prince William's favorite TV show is time-traveling cop series Ashes To Ashes.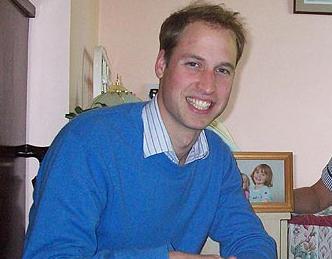 Wills, 28, is said to love the unpolitically correct BBC1 show, which stars Philip Glenister as DCI Gene Hunt — whose catchphrase is: "Fire up the Quattro."
Philip's co-star Dean Andrews — who plays DS Ray Carling — revealed: "Prince William is my favorite Royal — he has great taste in TV. Two of my friends met him at the weekend and he told them Ashes To Ashes is his favorite program."
But Wills' taste isn't surprising — the Royals love to go Hunting.
Meanwhile, Prince William has made a surprise visit to apologise to a 109-year-old great-grandmother.
Catherine Masters had written to Queen Elizabeth to complain that the last five birthday cards she had received from the monarch featured a photograph of her wearing the same yellow frock.
The 26-year-old prince turned up unannounced to apologise on behalf of his grandmother and invited Mrs. Masters to a garden party at Buckingham Palace on July 7.
Mrs. Masters said: "I told him I would like the queen to have a new dress. I think either a blue of white one would be nice."
William spent 40 minutes with the elderly lady at the Grange Care Center in Oxfordshire, south east England.
They discussed fitness, alcoholic drinks and shepherd's pie.
She said: "You should have seen the smile on my face when the handsome young prince walked in. He asked me why I was still so fit and I put it down to a daily tipple of gin until I was 80.
"We talked about lots of things. He told me he liked making shepherd's pie and said he used a masher to mash the potatoes, but I told him he was doing it wrong – he should use a fork to fluff the potatoes!"
Buckingham Palace had already replied to Mrs Masters' letter, saying the picture changed every five years and promising a new photograph will appear on her next birthday card.