After finishing their promotional duties in Japan, Zac Efron and Vanessa Hudgens are seen arriving at LAX airport in Los Angeles on Friday morning, January 30.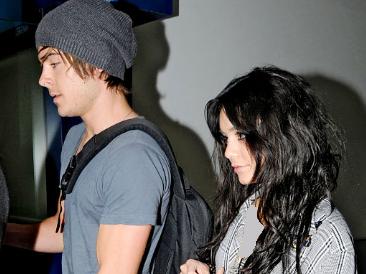 The "High School Musical" couple has been in Tokyo, Japan promoting their film "High School Musical 3: Senior Year" for the past week.
Although Zanessa may be tired following their busy days in Japan, the twosome still look lovely while making their way at the airport. Zac, who wears a gray t-shirt, even stops to sign autographs for fans.
During their promotional tour in Japan, Zac Efron and Vanessa Hudgens were interviewed at Tower Records in Tokyo. When asked about their favorite Disney characters, the 21-year-old actor chose Goofy, while the actress chose Princess Jasmine.
Zac Efron and Vanessa Hudgens had a previous interview at Tower Records.
Comments
comments