Camilla Belle and Joe Jonas , who are believed to be dating, are spotted out and about together in Beverly Hills on Thursday afternoon, March 26.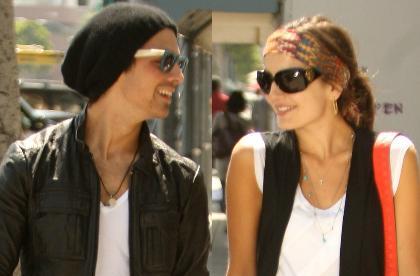 The "Push" starlet has a romantic lunch with the vocalist of Jonas Brothers at Urth Cafe.
Looking very happy, Camilla and Joe are seen walking side by side. The 22-year-old actress and the 19-year-old singer share a laugh as they leave the restaurant together.
Last week, Camilla Belle was caught hanging out with tennis player Fernando Verdasco. The actress was also in his box when the Spanish hunk played his quarter-final against Roger Federer at the BNP Paribas Open in Indian Wells.
Comments
comments