Prince Harry hopes of returning to Afghanistan have been dashed.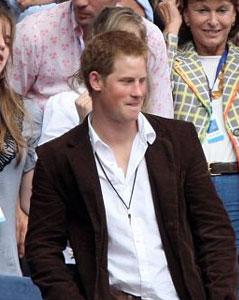 The 23-year-old prince, who returned to the United Kingdom after 10 weeks active service in the Helmand Province of Afghanistan on March 1, has been told he will not see further frontline action "any time soon".
Richard Dannatt, head of the British Army, revealed, "There may well be some point in the future where it will be appropriate to deploy him somewhere – but that is not going to happen any time soon."
Prince Harry is said to be devastated, but is still hoping he will fight for his country again.
A source revealed, "Harry has been pinning his hopes on getting back on the frontline as soon as possible. But he accepts the position and is prepared to wait until the time is right."
The source added, "It was absolutely the right decision to send him. It reflected very well on the relationship between the Royal Family, the armed forces and the nation."
Comments
comments