Jennifer Aniston and John Mayer seem taking their relationship a little bit faster and moving lightning fast.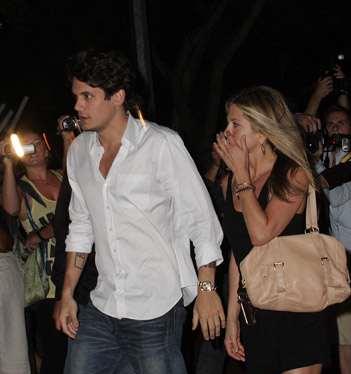 The 39-year-old actress and the pop singer made himself at home in Jen's Hollywood Hills mansion less than two months after their first public P.D.A. in Miami.
John Mayer, who was nine years younger than Jennifer Aniston, knew how to do household chores. A source revealed, "He is constantly dusting and vacuuming, even when he's traveling from hotel to hotel. John didn't care, he still thought the house looked dirty."
And since moving in with the Marley & Me star, John has been tidying up after the cleaning lady! His urge to control and micromanage doesn't stop there, warns another insider.
Former girlfriend Jessica Simpson had to tone down the glitz while dating John, and Jennifer has also started dressing more casually. And with his encouragement, she's trying her hand at poetry.
The source added, "John is taking a lot of joy in shaping Jen into his fantasy woman."
Comments
comments