Zac Efron is a guy who prides himself on his good looks. But the High School Musical actor has sparked rumors that he was skipping shower.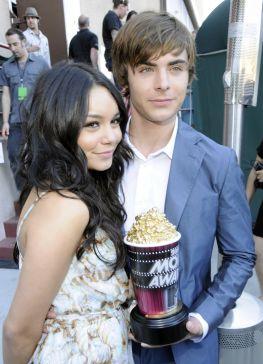 The "High School Musical" star does not bother so much with personal hygiene. A set insider revealed, "Zac isn't a big fan of showering."
The 20-year-old heartthrob even admitted to friends that he often goes days without washing thoroughly.
The set insider added, "It's so gross, because Zac loves to work out and plays basketball all the time — and then goes days without showering. When he gets lazy, he likes to clean himself with baby wipes!" Wonder what gal pal Vanessa Hudgens thinks about that.
Meanwhile, Disney Official site has opened an official HSM3: Senior Year website and it's now online. Sign up to the website and be the first to find out about exclusive information on the movie.
There are single photos of the six main cast in the website. These photos are new and definitely awesome. Keep checking back on the site to see more of it soon.