Jennifer Aniston and John Mayer might in different locations but a magazine report revealed that the 30-year-old singer could not stop gushing about his leading lady.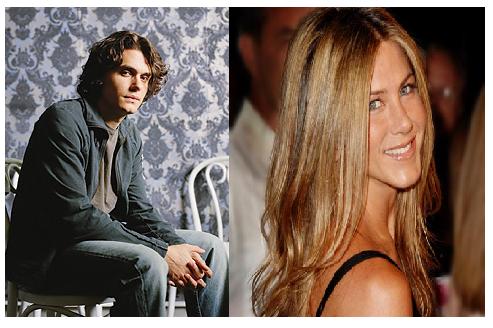 The "Friends" beauty was in a Philadelphia suburb filming "Marley & Me" and the "Your Body Is A Wonderland" singer was working in Asia and vacationing in Hawaii. Are they in love with each other? For now it certainly appears as if the relationship is very real.
According to the report, "He's telling everyone that he's 'in love with a very special woman. He sounds love struck."
Meanwhile, the couple's mutual friend Sheryl Crow says, contrary to reports, she didn't play Cupid. While that makes the story a bit more romantic the bluesy rock and roll gal says she can't take credit.
The weekly magazine revealed, "I had nothing to do with it. I'm always happy when people I love are happy."
When Jennifer and John first blasted on the scene together many wondered if the high profile would be too much for the very private Jennifer Aniston. So far, so good for '"Johnifer". Can they make it through the media and find true love? Many romantics are certainly hoping for a happy ending while others are predicting doom and gloom.
Comments
comments